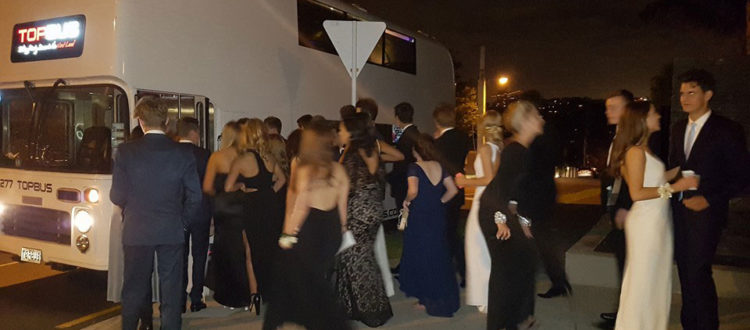 Hiring School Ball Transport: Tips and Ideas
There are ways to ensure your School Ball night is perfect! The most important thing after you've decided on your type of transport is to quickly book it! As soon as your ball is announced, take a look through our site and compare it to others.
You'll quickly realise our VIP service is unmatched, but remember there will often be more than one ball on the date that your school ball is on. Suddenly hundreds of ball-goers are clamouring for the same party buses to get them there – the buses book out quickly!
Once you've had a look through our fleet, we welcome  you if you wish  to actually come and look at the vehicle – however we have put video up on each page so you get a good idea of what you will be exactly hiring.
Then all you need to do to secure your vehicle is  to put down a deposit to ensure your bus or car is booked for the date and time you want.
Keep your hire agreement safe as it's a legally binding document to show what you have agreed to hiring the vehicle.
When you have booked your vehicle, feel free to check a week or two before that all is ok with the hire just to make sure but we will likely contact you a week before for final payment and to check things such as parking in your street.
When you hire a bus to turn up at your house, make sure there is parking for them as our big buses need an area of around 11 metres to park. Likewise if your street is very narrow let us know so we can arrange  somewhere to wait for you.
What You Will Get on Your School Ball Bus Ride
Nice drivers :O)
Party Lights
Wicked Sounds
Dancing Area or Limo Seating
Cars
Professional Chauffeurs with P endorsement (meaning they are legally allowed to drive passengers)
Immaculate vehicles important with your best outfits on!
Good sounds!
The School Ball season is our favourite time of the year and we look forward to you booking our buses and cars!