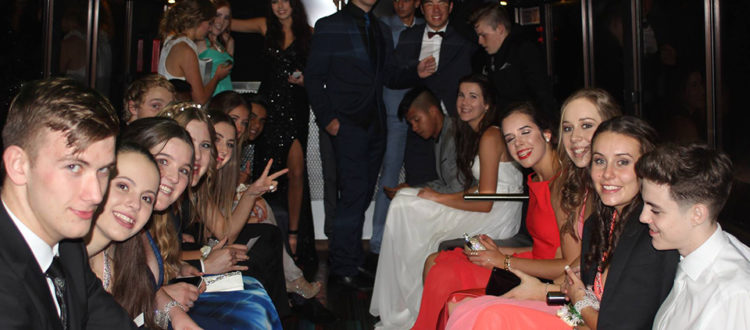 School Ball Season: Things to know
School Ball Season is an exciting time of the year!
By being on the School Ball Transport site, you're in the right place because there's been a bit of publicity about other school-ball bus operators who aren't providing a service you'd want to be paying for.  
Make sure you really "do your homework" on the party bus you would like, as some companies are just supplying plain old school buses as "Party Buses" 
Here at School Ball Transport we welcome you making a time to come and see our VIP vehicles so you know what you're getting.  
As soon as you get your date for the school ball, you must start to book your transport – sometimes as many as four colleges can have their ball on the same night and being the best in the business we can be booked out months in advance.
All our  Party buses have party lights, big sound systems, either limo party seating or themed insides and dancing poles! That's what you'll find with our VIP School Ball Transport service – we offer a special, safe, reliable and fun experience for the your special night. We won't let you down with our high-tech, customised buses and fantastic drivers. 
So why wait Get A Party Bus and have a ball on the way to the Ball!